An online digital marketing course is a great way to kick start your career or to boost your current knowledge. No one will ever be the ultimate marketing expert and everyone can do with learning that little bit extra. Whether you want to expand your current knowledge or branch out in to a new area of expertise, an online marketing course can be perfect for you. UK Car Finance has compiled a list of all the best online digital marketing course for you to sign up to in 2019. Depending on what you're after, we have included a range of free/paid and beginner/expert level courses.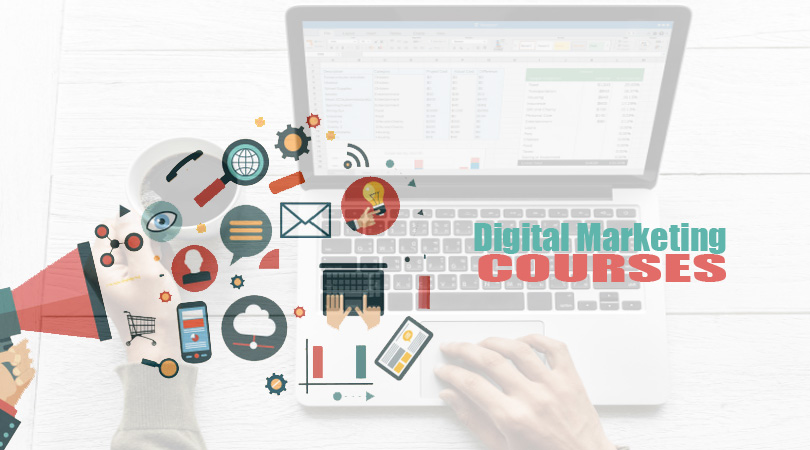 This is one of the most popular online courses in the market right now, with over 137,000 marketers already completing it and it's totally free! The course is great for any marketing or sales professional looking to expand their knowledge of inbound marketing. Simply put, inbound marketing is how you attract and retain customers by providing insightful and trustworthy content through your website, blog and social media channels. The certification is globally recognised and enables you to develop an inbound marketing strategy that delivers results.
The Online Marketing Foundations course from Linkedin is great for anyone at the start of their digital marketing career. The course takes you through a whole host of important digital marketing strategies such as website optimisation, social media, SEO, engaging web content, working with designers and developers, the conversion funnel and more! The course enables you to effectively promote your business and reach out to your target audience. If you have a Linkedin account, you can start your free month of Linkedin Learning to complete the course.
One of the most well-known online marketing course providers, Udemy has merged 23 marketing courses into 1 complete masterclass. You don't even need any prior marketing knowledge to get started! Learn everything you need to know about digital marketing in this in depth and results driven course. The course claims to 'teach you everything you need to know to become a digital marketing expert' and covers many online marketing strategies such as branding, websites, blogs, SEO, PPC, Google Analytics, social media, email marketing and more! The course does require users to create a Udemy account and costs £199.99 to complete.
If you want to find out all you need to know about Google Analytics, there's no one better to learn from than the Google experts themselves! The Google Analytics Exam contains two online courses and then the online exam. There is a Google Analytics For Beginners and an Advanced Google Analytics course to prepare you for the final examination. Each training guide includes a training video and an assessment at the end of each section. You can complete the courses and examination online for free using your Google Account.
If Facebook marketing is more your thing or you want a new marketing channel to get your teeth into then the Facebook Blueprint Certification is for you! The only certifications which are recognised by Facebook on their ad platform. The Facebook exams do require time and money but are highly worth it if you want to be a Facebook Ads expert! The course has been created to teach you Facebook Ads from the ground up and has been carefully created with specific curriculum to build awareness, generate leads and increase sales. There are three exams within the course and each exam costs $150 to complete.
Another Udemy course to add to the list. This time, for all things SEO is the Udemy SEO course, which has just been updated for 2019! This course requires a Udemy account and costs £199.99 to complete. If you're looking to reach the number one spot in Google, the course contains 40 SEO factors on how to reach the top spot! It even covers technical SEO, link building, negative SEO, website optimisation for better user experience and lots more! This is an in-depth course which can be enjoyed from the comfort of your own home and has been named the best-selling SEO course on the web right now.
This is one of the priciest on the list but it has been voted one of the best and most in depth courses for digital marketers. For £1,999 this course will transform you into a complete digital marketer and provide you with expertise in SEO, social media, PPC, conversion optimization, digital analytics, content, mobile and email marketing. Completion of this exhaustive course gains you a Masters Program Certificate which is highly recognised by the OMCP (Online Marketing Certified Professional). The course includes many popular marketing tools such as Google Tag manager, Crazy Egg, SEM Rush, Google Ads, Facebook Manager and more.
The PPC course from the IDM is great if you're looking to specialise in PPC or looking for a new challenge. The course is open to anyone and is a 1 day course based in London which costs £510 for IDM members and more for non-members. During the course, you will learn how to structure and manage PPC campaigns that will increase the number and quality of visitors to your website whilst also keeping acquisition costs low. The course has been reviewed as 'very informative and professional' which can help any budding marketer to gain a better understanding of the PPC industry.
About the author: UK Car Finance are a car finance provider based in the North East of England who specialise in helping people take back control of their car finance. They strive to make car finance as straight forward as possible, no matter what your circumstance. Use their car finance calculatorto check out how much you can borrow before you even apply! UK Car Finance provide many thought leadership pieces across the web on all things motoring, finance and marketing related.