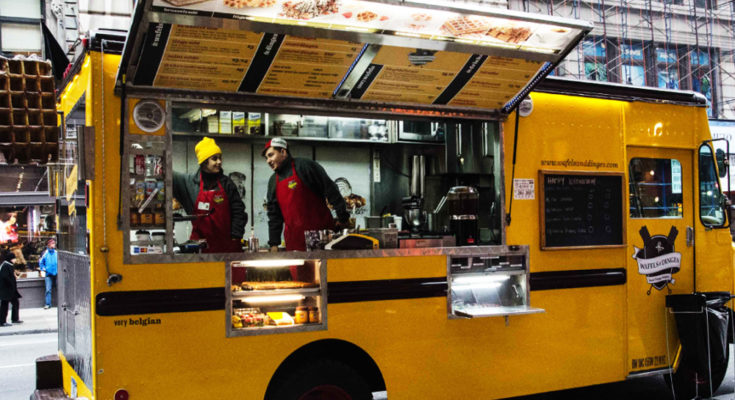 If you're looking into becoming a mobile food service owner, you've come to the right place. The concession trailer business is white hot and there's never been a better time to jump in and become a part of it. But how do you start? What do you need to know? Do you have to have food industry experience?
It's very easy to get started. You just need to be aware of what a good mobile food service franchise offers-and what to avoid. While it's certainly an asset to have food industry experience, any business experience will make you a qualified and competent vendor. The best mobile food service operations provide all the training you need to get you up and running in 90 days. From the minute you sign up right on through your Grand Opening, you'll have friendly staff to guide you.
Start by reviewing a few companies to get an idea of what you'd like to sell. The best mobile food franchises only sell top-quality foods that are fresh and unique. So if you have your heart set on frozen-flat burgers with stale buns, or water-soaked hot dogs, this may not be the ideal choice for you. But if you are looking for a turn-key system that will allow you to serve a health-conscious public the foods they crave, then come on in!
You'll want to crunch some numbers before you decide on a franchise. Do the ones you're considering charge prohibitively high start-up fees that most regular folks can't afford? That's not going to get you anywhere. You need a concession business that allows the entrepreneur the ability to get off on the right foot with low start-up costs and a proven track to success. The best franchises make it possible for a person with the dream …
Read More