Most companies require employees to carry their company ID cards while working. That is the main reason lanyards demand for holding ID cards, badges, or keys. You should know that a lanyard is a strap or cord sewn together in a loop with a clip or hook attached, and you should wear it around the neck.
We recommend you to enter here to learn everything about lanyards before you make up your mind. Of course, they come in numerous colors and designs, meaning you can make them look highly appealing. Implementing IDs with pretty lanyards will ensure your employees look more professional and confident.
Many professionals from industries such as academic, telecom, banking, or healthcare wear their IDs with creative options. They are also prominent for conferences, tradeshows, and other business meetings.
Generally, you can make them highly powerful by using customization, allowing you to add custom designs and personalize them based on your business requirements.
Why Do People Use Lanyards?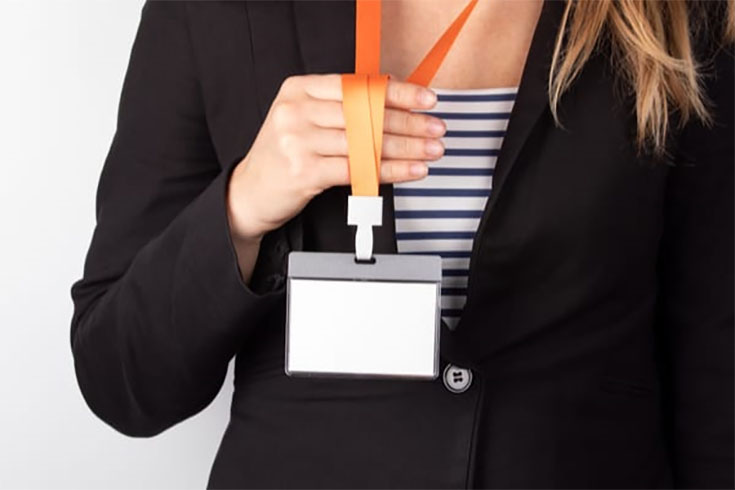 You can find many materials, including nylon polyester, clothes, and more. At the same time, we can differentiate numerous uses, such as:
IDs – You can use lanyards for identification or ID cards. Most companies are using them to identify employees. They come with a name badge, making them practical, powerful, and appealing to highlight your business, school, or personal identification.
Promotional – When it comes to promotion, we have mentioned above that most businesses are using them in tradeshows and conferences to promote particular brands. You can wear them with a name tag and a logo of a specific brand next to it. As a result, you can use it to identify and promote your business to potential customers.
Fashion – Nowadays, you can find a wide array of options available on the market that can act as fashion accessories that may feature jewels, among other things.
Keys – You can also use them as key chains, meaning you can attach them to the lanyard using a specific attachment. As a result, you can carry keys by putting them around the neck, which is a valuable option for people without pockets.
Cell Phone and Mobile – Another option is attaching a cell phone or mobile device to a lanyard to ensure you do not lose it. Of course, they are sturdy, meaning they can carry everything around, ensuring safety and avoiding forgetting your devices.
Sports – You have probably noticed people using custom lanyard for sports for handling stopwatches, whistles, and other things. At the same time, you can use it for outdoor activities such as walking, running, and hiking for carrying essential equipment such as water bottles, penknives, and maps. It is simple to carry it around by using the appropriate options. As a result, you can prevent losing your belongings, so you should get them first. a
Events and Concerts – They are popular in events and concerts to identify people with regular or VIP passes. As a result, you will get an ID attached to it, which will help you find specific people in the crowd.
Importance of Using Lanyards for Business
1. Networking
Understanding that networking is a perfect opportunity to let people understand your business services or products is vital. However, it is challenging to do it because bragging about it is not a practical option.
It does not matter whether you are at a tradeshow, conference, or networking event because you can use customized lanyards to use your company's logo as a conversation starter. They come with perfect designs and appealing colors, meaning others will notice them, directly affecting your company.
At the same time, they are highly affordable, meaning you can distribute them to other people at your event, ensuring they use them for different reasons.
2. Increase Brand Awareness
The main idea is to create a strong awareness of your brand, which is the crucial aspect of reaching more people than before. Since the brand identity will help you determine how many people will notice your business. It would be best to consider a few factors for boosting awareness, including visual elements, logo, communication style, and specific colors.
Visit this link: https://en.wiktionary.org/wiki/lanyard to understand the meaning of lanyards.
Allowing your customers and employees to wear customized options will help boost your business identity, allowing you to create regular contact with potential customers and increase revenue.