Crowdfunding has taken the world by storm and is now becoming a significant way for businesses to raise capital. The process may seem simple, yet there is still much mystery behind it that only comes with experience.
Crowdfunding allows entrepreneurs to reach out to their community of supporters to secure funding for their ideas and project.
What is crowdfunding?
Crowdfunding is the practice of funding a project or venture by raising monetary contributions from many people, typically via the Internet.
Crowdfunding has been used in a variety of ways, including to raise money for social causes and nonprofit organizations; to produce or distribute creative works (such as films, music albums, or video games); to provide capital for businesses to grow, or to help them launch, and to finance personal expenses.
Crowdfunding can also be done without a financial return. If there is no expectation of profit, funding may be considered a donation.
This may be by a simple donation button on a website, but this would generally not be considered crowdfunding as the term is more commonly understood.
Kickstarter is one of many crowdfunding platforms that enable people to raise money for their own creative projects. Other notable platforms include IndieGoGo, GoFundMe, and Patreon.
How does crowdfunding work?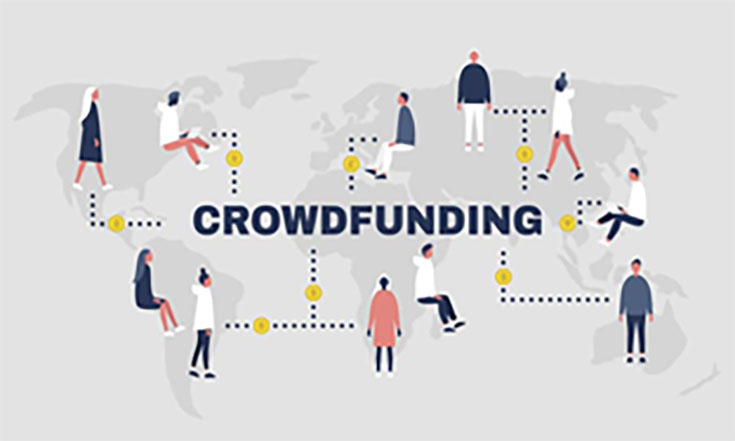 Source: itnig.net
Crowdfunding platforms like Kickstarter and GoFundMe are designed to help individuals raise money for various projects. They're not just for filmmakers or musicians anymore – anyone can use them!
The basic idea behind crowdfunding is that you pitch your idea to potential donors online and then ask them to pledge money towards its completion.
If enough people contribute their funds (minimum donation level varies from platform to platform), you get the funds you need to make your project come true.
If not enough people give money, you receive nothing (but you still have a chance to try again).
Multiple online contents can help you get successful crowdfunding, such as tips and tricks for Kickstarter.
Why choose to crowdfund?
There are many reasons why crowdfunding might be a good fit for your needs:
You don't have all the funds you need to start your business. Crowdfunding allows you to raise money from multiple investors to reach your goal.
You have a great idea but don't have proof that people will buy or use it.
Crowdfunding allows you to test demand through pre-sales and other incentives before investing too much money to build inventory or hire employees.
You don't have time or energy to spend pitching investors or banks individually but want access to capital anyway.
Crowdfunding platforms allow anyone with an idea to pitch their business directly via social media and receive feedback from potential customers or investors before asking them for money in person; this makes it much more manageable.
What are the types of crowdfunding?
There are many different types of crowdfunding:
Equity crowdfunding allows investors to buy shares in a company. This is only suitable for businesses that are already established and profitable.
Donation-based crowdfunding lets people make donations in exchange for rewards such as t-shirts or signed copies of a book.
Donors don't expect anything in return, but they may receive perks such as early access to new products or discounts on future purchases.
Rewards-based crowdfunding gives backers rewards like early access to products, free shipping, or discounts on future purchases if your campaign is successful.
There is no guarantee that backers will receive their rewards.
What do I need to start a crowdfunding campaign?
You need a budget, a product or service, and an idea of how much you want to raise — both in total and individually from each backer. Then, decide which platform you want to host your project.
Platforms such as Indiegogo and Kickstarter offer two types of campaigns — fixed funding or flexible funding.
Fixed funding means that if you don't reach your goal within the specified timeframe, all funds raised go back into the pot for other campaigns.
Flexible funding means that if you don't reach your goal within the specified timeframe, all funds raised go back into your pocket.
Either way, you must create a compelling video that explains what makes your project worth backing and why people should support it over others in the same category.
Crowdfunding is a great way to generate funds to support your business
Whether you are a creative or an entrepreneur, crowdfunding can be a great platform to earn funding for your business ideas.
We hope our guide provided insight on where to start and what to expect from using a crowdfunding platform like Kickstarter.
As with anything, it is essential to do your research before jumping into the world of crowdfunding and tackle the nitty gritty details before you begin a project.