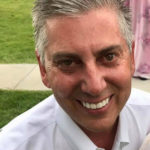 In the current environment, entrepreneurs have more favorable conditions and resources available to them to launch their businesses. These services can make the jobs of management and collaboration less complicated for business owners. However, new challenges in entrepreneurship make the efficient utilization time and money essential, most notably during the early development of the business. Innovative manager and accomplished CEO, Victor Mitchell, describes different strategies for increased efficiency that are worth learning and understanding for business owners:
Make Cloud Computing a Routine
Computers no longer take up as much space they used to. With smaller pieces of hardware able to generate the same or higher amount of processing power as previous computer systems, businesses can invest in cloud computing. Cloud computing is a way to manage and store data on a shared network. These systems are not as intimidating technologically as you think. With cloud computing, you can leave the hardware and technical work to someone else. Your team can then access projects and work files from anywhere, thereby facilitating collaboration in your business.
If a worst-case scenario affects your business, including the loss of computers or data, then cloud computing is a convenient tool with which you can restore backed up files. The servers running behind cloud software are routinely backing up your data. You can then retrieve your data from the cloud storage and continue your business without interruptions. If you require more storage space, you can purchase more as necessary. Access can be easily transferred via … READ MORE ...