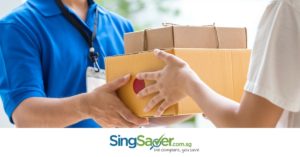 Shipping trade is one of the oldest industries around the globe. In today's contemporary world, shipping interconnects markets, countries, people, and businesses hence permitting the buying and selling of goods and services on scales never experienced before. That said, the global economy largely depends on shipping – exports and imports would not exist without shipping.
This concept tells you that the maritime industry still is, and remains one the most important sectors in the world. Over time, technology advances have improved shipping by providing over the air services which has done away with snail-speed package forwarding services.
How Parcel Forwarding Services Work
Do you require parcel forwarding services for your business? You can start by obtaining a shipping address from a shipping services provider. You then create either a standard or premium account with the company. Shop for goods and services at any place of your choice globally – talk of variety – and ask the seller to ship your goods to the forwarding company.
Your package is received by the forwarding company who takes care of consolidation, storage, and repackaging if necessary. After you have cleared your shipping costs, the company forwards your package to your doorstep. You can choose to ship your package right away or even have the shipping business hold your package for you for a few days. If you have shopped for different products in separate locations, no stress – you can wait until all your packages arrive at the forwarding company before shipment.
Benefits of Modern Parcel Forwarding Services
There exist several benefits of using parcel forwarding services for your business. Here are three advantages why your business needs, and should consider package forwarding services.
International trade – with parcel forwarding your business will not be limited to local goods and services only. You can buy products and services from all over the world. Your business can make deals and send and receive products from locations that were otherwise impossible before, which enhances your business operations and eventually increases productivity.
Customs clearance – with parcel forwarding, the shipping company takes care of customs requirements for your business hence eliminating all the stress that comes with customs requirements.
Packaging and repackaging – as a business person, you understand packaging can be demanding. Many times, packages arrive from diverse sources and may require international packaging and repackaging standards. Some parcels may get damaged or somehow under-insulated. Package forwarding services, therefore, help with standard international packaging. Additional benefits include reduced shipping charges, insurance benefits, parcel storage, and concierge services.
Global trade continues to progressively advance with organizations having the capability to import and export goods and services from anywhere in the world. Several factors have led to the development of parcel forwarding services. The development of e-commerce business systems is one of the driving force that is fueling shipping services. Additionally, the desire for shoppers in one country to buy products and services from other nations is fulfilled. Different price variations between international stores as well as the safety of products and services are taken care of.