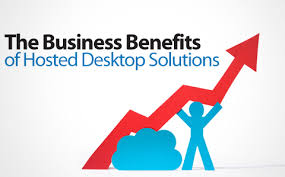 Although cloud-accounting has been around for some time now, some entrepreneurs have not yet fully embraced the idea of taking their data to the cloud. Thanks to applications like QuickBooks, cloud-accounting makes it possible for entrepreneurs to optimize and grow their businesses. To help you understand how, here are a few of the benefits offered.
Reduced costs
Cloud-based solutions can help bring your business resources together, allowing these to be reallocated or shared as needed to more of your employees and clients at a cheaper cost than what it would take to build and maintain your own server. Additionally, your vendor will manage the storage, connectivity, licenses and servers, reducing the level of administration required to do so onsite.
Scalability
Hosted service providers usually have a utility pricing structure that makes it easy for businesses to add licenses and users when needed and reduce the user count when said licenses are not needed. When considering a merger, this level of scalability might be invaluable because it allows a lot of users to be the incorporated into a firm's hosted applications on short notice, ensuring faster integration into the company's operating environment.
Managed cash flow
For access, most hosted services will charge the user a fixed monthly fee. Businesses can, therefore, manage their cash flow better, which, in turn, allows them to simplify their budgeting processes. As a result, companies will not pay for anything other than the services used, reducing capital expenditures.
Increased mobility
When using a hosted solution, you will no longer be tied to the firm's computer. As long as there is a working internet connection, users can use a variety of devices to access hosted applications from any location. On the user's tablet, smartphone, or home PC, cloud-accounting solutions can be accessed through browsers or mobile apps. …
Read More